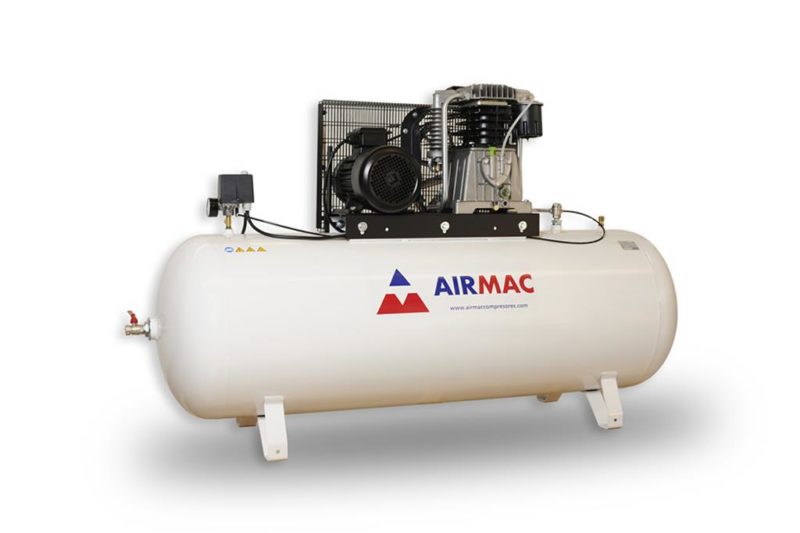 Compresores de Pistón – Transmisión por Correas «Serie 10 y 15 Bar»
AIRMAC COMPRESORES
Ofrece la gama más completa de todo tipo de compresores de pistón 100% fabricacion Europea.
Nueva Gama de Compresores de Pistón Insonorizado Airmac.
Información técnica:
La forma más simple, silenciosa y económica para producir Aire Comprimido.

Cada Compresor ha sido fabricado bajo los más exhaustivos controles de calidad, para poder ofrecer a nuestros clientes un producto que proporcione aire comprimido de calidad al mejor precio y de la forma más silenciosa posible.

Esperamos poder satisfacer vuestras necesidades de suministro con esta nueva gama de compresores.
Tecnical specifications:
The simplest, quietest and most economical way to produce Compressed Air.
Each Compressor has been manufactured under the most exhaustive quality controls, in order to offer our customers a product that provides quality compressed air at the best price and in the quietest way possible.
We hope to meet your supply needs with this new range of compressors.
---
Características:
Compresores